People Behind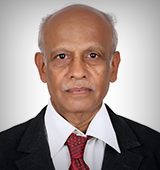 Mr. Shrikant. A. Chitre
He is Ex. L&T with designing experience of more than 45 years. His huge experience includes designing of 1000s of Press Tools, 100s of Moulds, of different types. Lamination tools for high speed machines, Die casting dies, warpage prevention fixtures. He is mentor for Tool Design and Mould Design Services.
---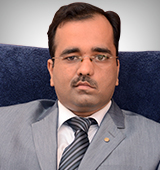 Mr. Virendra Gawali
Perfect blend of Engineering and Designing expertise with 13+ years of Design & CAE experience. He acquainted himself with expert knowledge & 13+ years of experience on Structural & Thermal Simulation, Crash, Drop Simulation. He has work experience in various fields like product design, machine design. He is heading CAE services.
He has trained more than 1000 corporate engineers on various CAD, CAE software. Participants from companies like L&T, Lloyd's Register, TATA Power, Godrej, Bajaj, Eaton, Lear, Mahindra, Johnson Controls, DEW, and so on.
---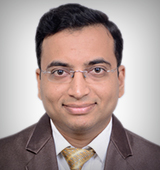 Mr. Ashish Pithe
Mechanical engineer with more than decade of experience on automotive component design, Class A surfacing and BIW modelling using higher end CAD software. Has trained more than 500 corporate engineers on higher end CAD software at L&T, Mahindra, Godrej etc. He has trained more than 1000 Engineers at various locations like S. P. College of Engineering Andheri, Govt. COE of Pune, NDMVP Nashik, BATU Lonere, AILS Pune, and so on.
---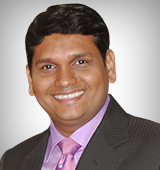 Mr. Chetan Bhandare
15+ years of overall experience in industry. 13 years of CAD application sales, support, training and project. Over 2 years on Network management. 2 years experience of remote user management. Siemens Certified Trainer for Siemens –NX software ver. 7.5. Winner of AutoCAD 2005 Boot Camp Award – Best Technical Engineer: Awarded as Best Technical Engineer at National level by Autodesk Inc. Certified for AutoCAD 2000: 2nd toper in Technical Competency Exam conducted by Autodesk Inc. Trained around 700+ engineers till date at corporate like L&T, Heurtey Petrochem Ltd., EMCO Ltd. Patni Computers, TATA Power Company Ltd and so on.
---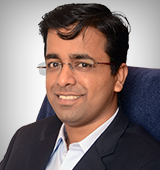 Mr. Suhas Gawali
He is a qualified Chartered Accountant handling Finance and Commercial operations of the Firm. With a background of total experience of more than a decade, working with companies like Asian Paint Ltd. On operational side and Darashaw & Co. in Business Consultancy Team, Suhas also acts as an advisor to the Management Team on Business Planning & Development, Financial Management and Regulatory aspects.