Virtual Product Modelling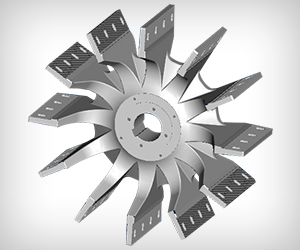 Nowadays, VPM, Virtual product modelling (formaly known as parametric 3D CAD Modelling) is the principal means of communicating design ideas and developing new products and systems.
VPM uses parameters to define a model (dimensions, for example). The parameter may be modified later, and the model will update to reflect the modification. Typically, there is a relationship between parts, assemblies, and drawings. A part consists of multiple features, and an assembly consists of multiple parts. Drawings can be made from either parts or assemblies. The most significant of these parameters are dimensions, constraints, relations etc. which drive the geometry, as opposed to the geometry driving the dimensions, which is the case in 2D and traditional 3D solid modellers. Therefore when you change a dimension value, this causes the model size to change. In addition, the relations or constraints used to create the features of a part are also captured in the model.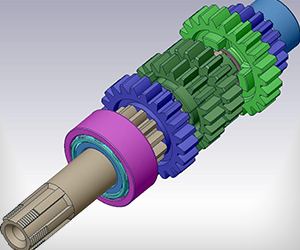 VPM facilitates visual thinking and the design process, and represents a welcome addition to the traditional three R's of reading,writing and arithmetic. It stimulates designers and engineers to use their imagination and problem solving skills and helps them to become more technologically literate. Worldwide, VPM systems are part of a technology education reform movement that seeks to improve critical thinking and multidimensional problem-solving skills, while also inspiring designers and engineers spend time on Design & Development than creating sketches and non parametric models & drawings. This helps to become the engineers, designers and technologists of tomorrow.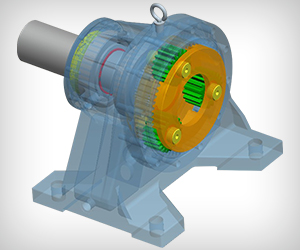 You can use these Virtual Product Models for Visualisation, Virutal Product Simulation (FEA), Creating Rapid Prototypes, Generation CAM programs, Crating Production Drawings, Product User's Manual and so on.
We serve you best to make Virtual Products from Solid, Sheet Metal, Surface etc. models to detailed drawing to accelerate your design process in compliance with industry code of practice.