FE Modelling & Analysis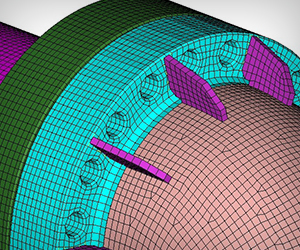 Today, manufacturers are under pressure to reduce time to market and optimize products to higher levels of performance and reliability. A much higher number of products are being developed in the form of virtual prototypes in which engineering simulation software are used to predict performance prior to constructing physical prototypes.
Our FE Analyst can quickly explore the performance of thousands of design alternatives without investing the time and money required to build physical prototypes. The ability to explore a wide range of design alternatives leads to improvements in performance and design quality. Yet the time required to bring the product to market is usually reduced substantially because virtual prototypes can be produced much faster than physical prototypes.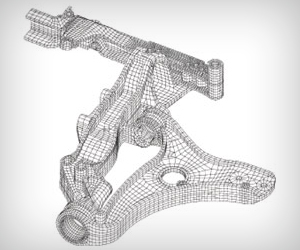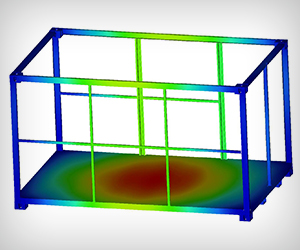 The Finite Element Method is used in new product design, and existing product refinement. Manufacturers are able to verify a proposed design and adjust to the client's specifications prior to manufacturing or construction. The Finite Element Method can be used to modify an existing product or structure as well, so as to qualify the product or structure for a new service condition.
Our expertise includes more than 15 years of experience in Finite Element Analysis. We support you right from defining analysis method (Implicit or Explicit), Selecting analysis types required for expected results (Linear or Non- Linear. Static, Modal, Transient, Buckling, Harmonic, Crash, Drop, Multibody Dynamics etc.) to optimise the product as per actual working conditions of your products.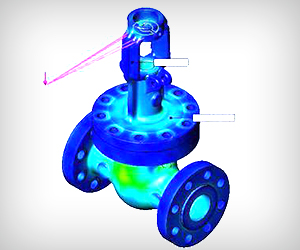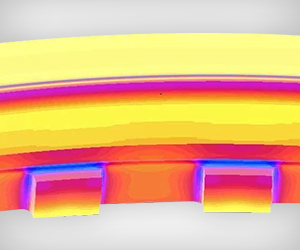 Benefits of Finite Element Analysis include:
Ability to assess the performance & safety of any design prior to manufacture
Identify and resolve design faults early
Minimize cost of materials & maximize product performance.
Speed up time to market
Makes complexity possible
Accuracy
Reduce development costs
Coupled multiphysics analysis
Optimized design after running hundreds of "what-if" scenarios
Simulation driven product development